A Facebook Ads Wrap-up, as 2020 Closes
The boycott of Facebook's ad platform seems to have held as the year ends
The #StopHateForProfit boycott officially ended July 31, 2020, but it seems to have informally extended in our communities — perhaps because Facebook has continued to be used to promote misinformation around science and to foment domestic terrorism. It was also caught attempting to shut down a group of outside critics in early October, and in December aligned with other social media firms to ferret out Covid-19 vaccine misinformation — at a very late date indeed. Facebook has also become the subject of a major lawsuit filed by the FTC.
2020 might represent the beginning of the end of Facebook's hegemony.
I've covered how publishers have responded to the initial advertising boycott for months now (here, here, here, here, here, here, and here for the main posts). Now that we're at the end of 2020 — YES! — I thought I'd check on where things stand one last time before Big Tech transforms forever.
The vast majority of the publishers I've been tracking have remained off Facebook's ad platform. The first three publishers to use it again — Harvard Business Review Press, MIT Press, and ProQuest — have become one (ProQuest). Even the heaviest user of the three and overall (Harvard Business Review Press) stopped using Facebook ads in October.
Harvard Business Review (which is not the Press, per se, but running ads covering products created by the Press) had been running a very robust set of ads (Facebook estimates ~1,500 ads, up from the ~120 they were running in August, the ~1,100 they were running in September, and the ~1,400 they were running in October). However, on October 23, their ads stopped entirely, reasons unknown.
The only new dabbler in ads is De Gruyter, with one ad run on one day in December.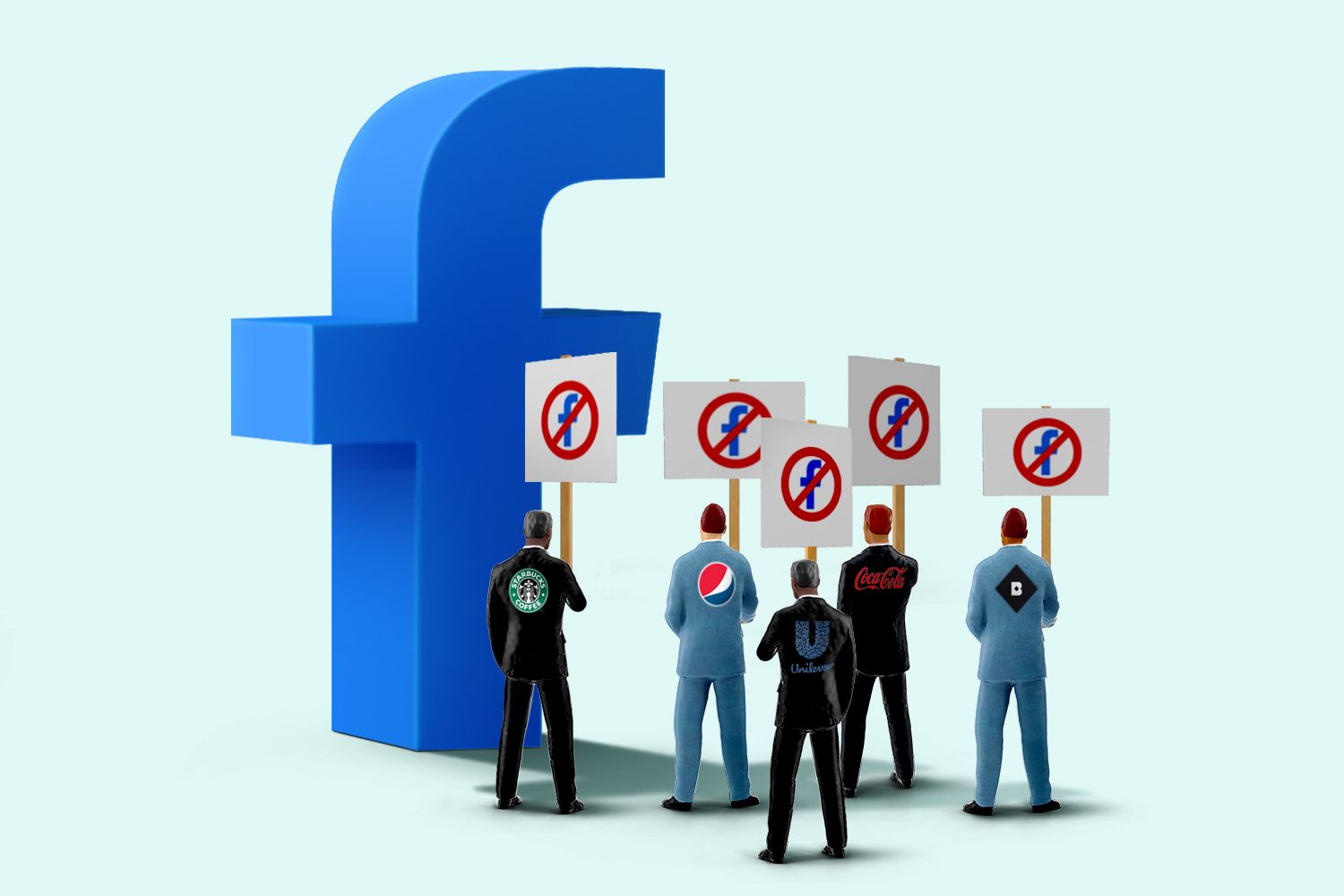 Here's the update. As before, only those running ads are highlighted.
---
Stated and Continuous Boycott Participants
American Academy of Family Physicians
Annual Reviews
Research Square
University of California Press
---
Former Boycott Participants, Now Advertising
University of Toronto Press — multiple ads started October 2, 2020; more started November 2, 2020; more started December 16 and 18, 2020
---
New in December, Previously No Facebook Ads
De Gruyter — one ad run December 15, 2020
---
Dabblers in Facebook Ads
American Association for the Advancement of Science — active ads from August 18-September 10, 2020; then from September 28-October 26, 2020; none since

Emerald Publishing — two ads run between September 17-24, 2020

Frontiers — one ad run September 15-16, 2020

Harvard Business Review Press — large ad buys started August 11, 2020, stopped October 23, 2020

IEEE Xplore — one ad run October 2-4, 2020

MIT Press — active ads running August 12-October 22, 2020

Princeton University Press — single ad run October 6, 2020; single ad run December 14-22, 2020

ProQuest — multiple ads running between July 14-August 10, 2020; single ad   running September 2-5, 2020; single ad running September 11-12, 2020; single ad run December 3-10, 2020
---
Likely Boycott Participants, No Ads
Academy of Management
AIP Publishing
American Academy of Neurology
American Academy of Pediatrics
American Anthropological Association
American Association for Cancer Research
American Chemical Society
American College of Cardiology
American College of Chest Physicians
American College of Physicians
American Dental Association
American Gastroenterological Association
American Geophysical Union
American Mathematical Society
American Meterological Society
American Physiological Society
American Psychological Association
American Society for Biochemistry and Molecular Biology
American Society for Nutrition
American Society of Civil Engineers
American Society of Clinical Oncology
American Society of Mechanical Engineers
American Urological Association
American Veterinary Medical Association
American Water Works Association
Biophysical Society
BMJ
Cambridge University Press
Canadian Science Publishing
Cell Press
EBSCO
Electrochemical Society
Elsevier
Endocrine Society
GeoScienceWorld
Harvard University Press
Health Affairs
IEEE
ICE Publishing
IOP Publishing
IOS Press
JAMA
JBJS
JMIR Publications
Johns Hopkins University Press
Karger Publishers
Mary Ann Liebert
McGraw-Hill
MDPI
Modern Language Association
NEJM and NEJM Knowledge+
Oxford University Press
PLOS
PNAS
Project MUSE
Purdue University Press
Rockefeller University Press
RSNA
Royal Society of Chemistry
SAGE Publishing
Society for Neuroscience
Springer Nature
SSRN
Taylor & Francis
Thieme
University of Chicago Press
University of Michigan Press
Wiley
Wolters Kluwer
Yale University Press
---
I don't plan to update this list again, but with Facebook a wildcard, who knows if something will trigger another boycott?
Thanks for reading.
---